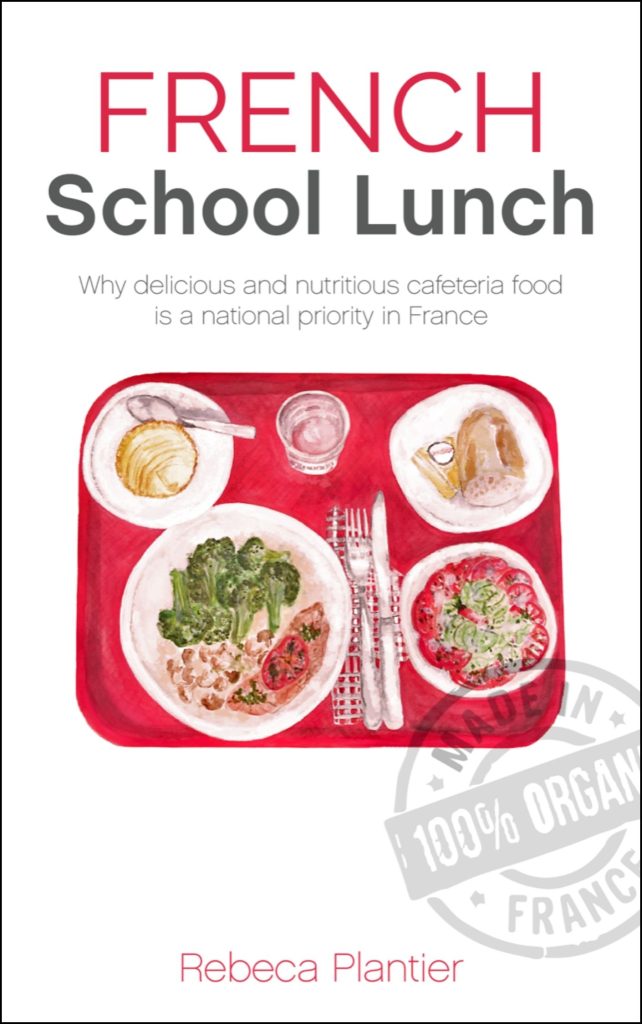 When an article I wrote about the French school cafeteria was shared several million times around the globe, I decided an in-depth look at the French lunch program was necessary.
How does France manage to serve millions of elementary school students four course lunches with local and organic products every day of the school year? Why is delicious and nutritious cafeteria food is a national priority in France?
In this e-book I describe every aspect of how the lunch menu is chosen, how it is organised, why it is so important, and the food and nutritional value of each lunch. And, most importantly, I give practical ideas and resources on how other school districts can get inspired by these 5-star lunches.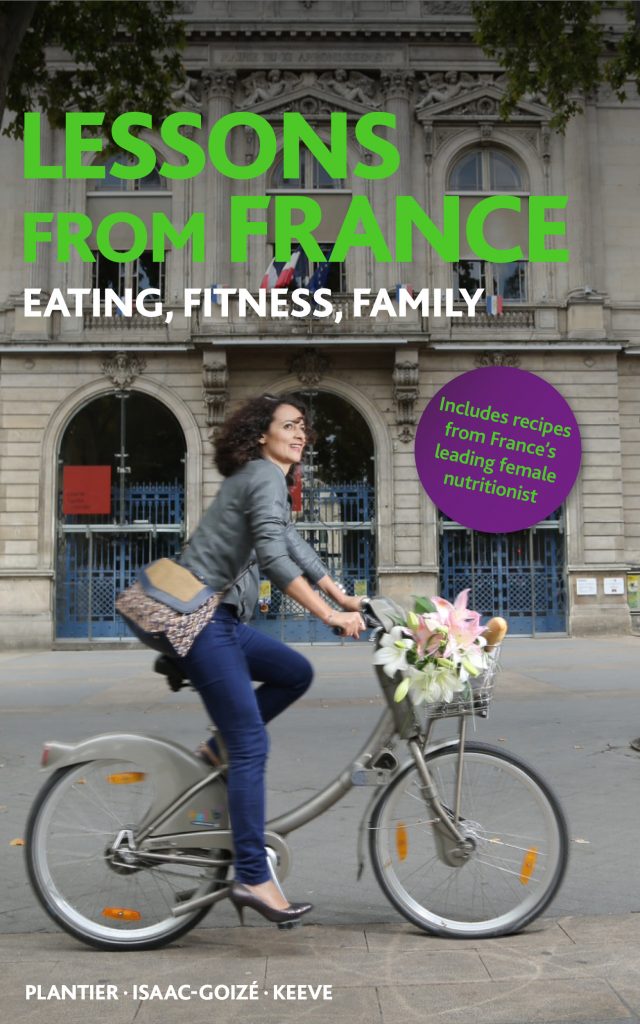 Collectively, the three American authors have clocked more than 70 years in France, became much fitter in their 40s than they were in their 20s and increased the pleasure in their lives – all without deprivation! As professional journalists and writers, their articles on well-being, health, style, fashion, and women's lifestyles have been read by millions across the globe! And now they bring their experience to you!
"Lessons From France" will teach you how to get fitter, slimmer and keep your family healthy, French style. Get tons of tips, recipes, nutritionist advice, and secrets straight from their girlfriends, all intertwined with cultural tidbits and insider information. Plus recipes from celebrity chef Laura Calder and leading French nutritionist Maia Baudelaire!